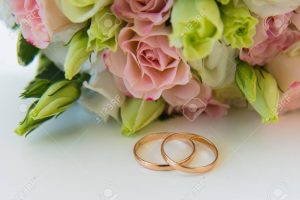 Weddings
Deciding to get married is a big commitment. You may spend many hours planning the 'big day'. But the wedding is just one day; it is a public declaration of love and life-long life-time commitment to each other.
It is important that you spend time together talking through your expectations of marriage. However much you think you have in common, you are still two separate individuals with different personalities, experiences, hopes and fears.
Choosing to get married in church is about more than beautiful photos and happy memories. Marriage is about desiring and welcoming the involvement of God in your relationship for help and guidance plus the support and encouragement of the Christian Church family.
You do not need to be baptised or a regular church-goer to be married at St Aidan's. You may get married here if you have been divorced, depending on the circumstances of the break-down of the previous marriage. You may also get married here if you do not live in the parish – but you would need to attend church regularly for 6 months to be eligible, or demonstrate other connections with the church – for example if you were baptized here before moving away.
It is your wedding and there are options available to make it more personal and special. You may choose music and hymns for entering and leaving the church and during the signing of the registers. You can pick your own readings or poems. You may have a video recording of the service. You may have one ring or two. You can arrange your own florist or ask for the services of flower-arrangers in church.
The cost for a wedding day can be huge – but it does not have to be. The reception tends to be the biggest single cost. There are ways of having a simple but very happy wedding without needing to take out a bank loan!
We can discuss all your options and concerns before you book your wedding and give you all the advice and guidance you need.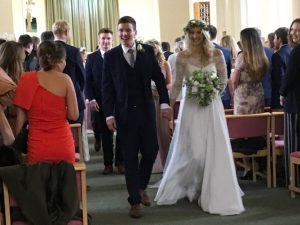 Contact
Contact the Parish
Administrator,
Janice Charlton
on 0191 236 7952
or email
infostaidans@gmail.com
Facebook
Instagram