A Baptism service, or a Christening as it's often called (they're the same thing!), is a special moment, gathering together with friends and family to celebrate the gift of life and the beginning of the journey of faith.
Together we celebrate the outpouring of God's grace and love in the waters of baptism, as he shows his love for the world in the gift of his Son, Jesus.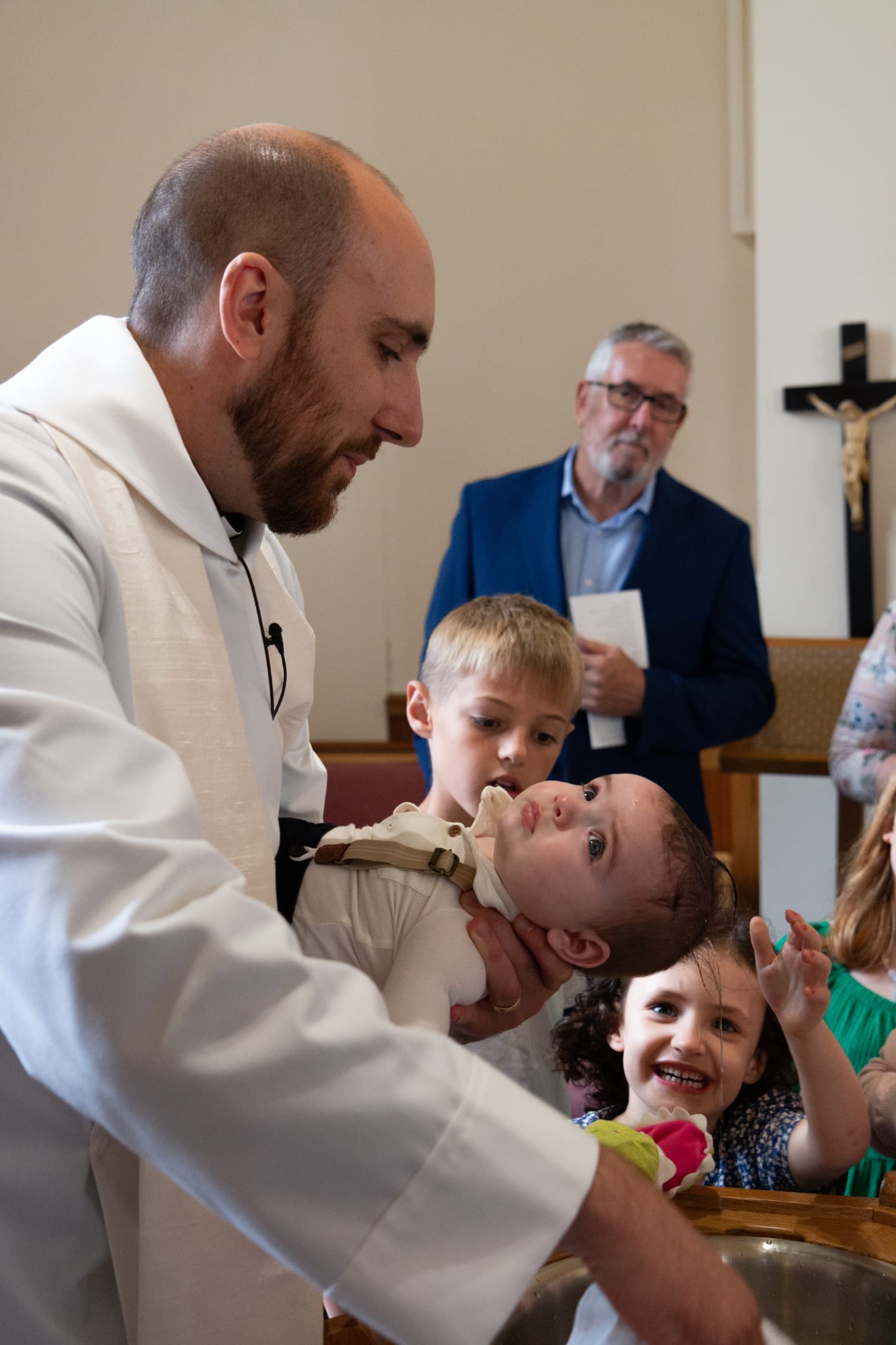 Exploring more about what a
Baptism or Christening means
Your child is precious to you and precious to God. You want the very best for them, and so does God. You want them to make right choices in life, for themselves and for others.
Baptism is just the beginning of this and so much more.
Over the years to come, it's a journey you'll share together with your child by:
Being there for your child to talk to about the bigger questions of life – questions about hope, faith and love.
Praying for your child through the ups and downs of their faith journey.
Showing them practically how to make those good choices in life.
Helping them to learn more about their Christian faith, through their church and in other ways.
So it's a commitment to start as you mean to go on.
Frequently Asked Questions:
1. God parents must be themselves baptised. Their role is to pray for the child and to share responsibility for helping them learn about the Christian faith. It is traditional to have at least 3 godparents – 1 male and 2 female for a girl and 2 male and 1 female for a boy.
2. The service is just for you and your family and friends. You wouldn't share it with other baptism families, and, unless you request otherwise, it would be separate from the main Sunday service.
3. Baptisms are usually at 11.30am on a Sunday.
4. There is no charge for a Baptism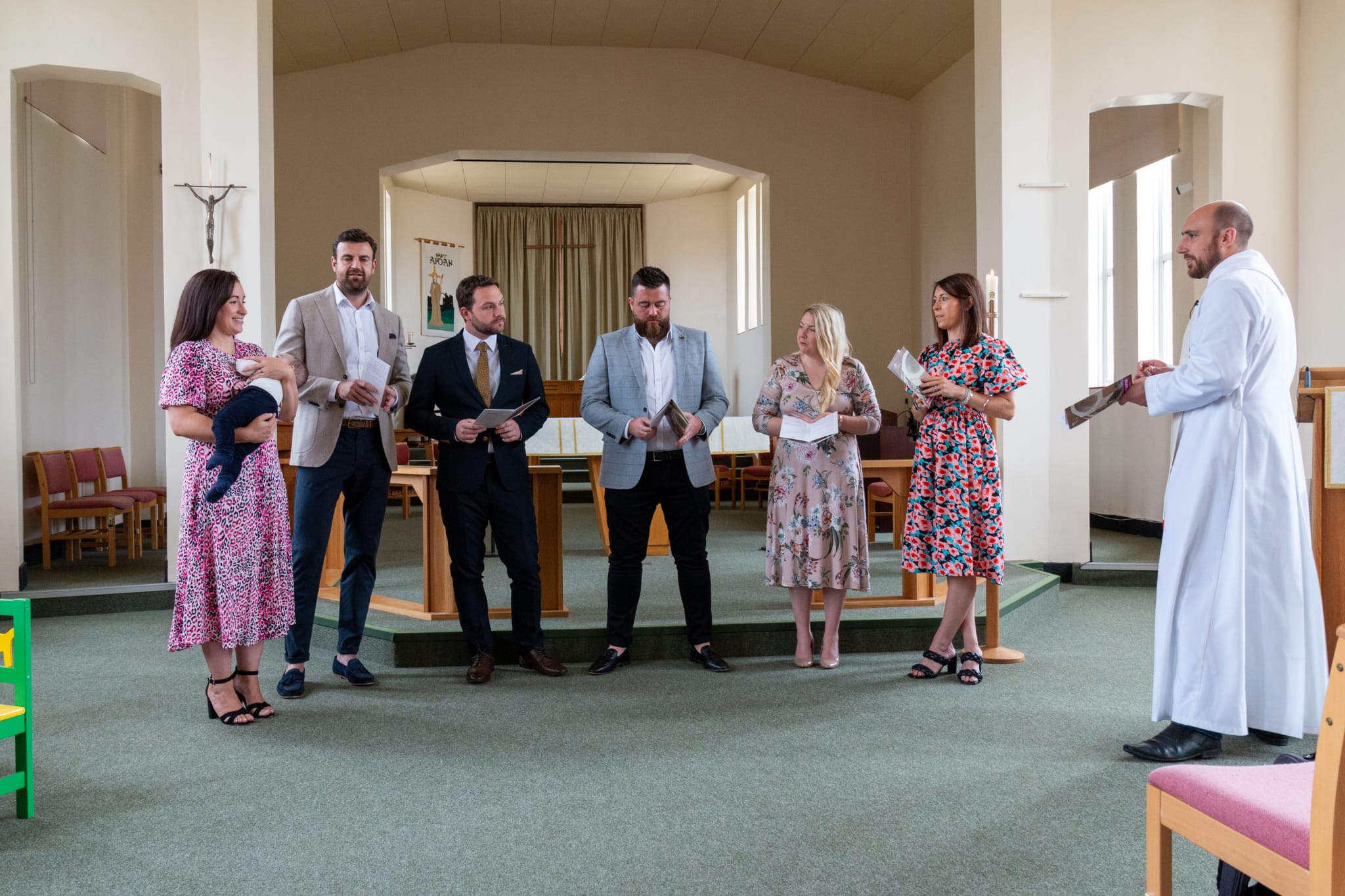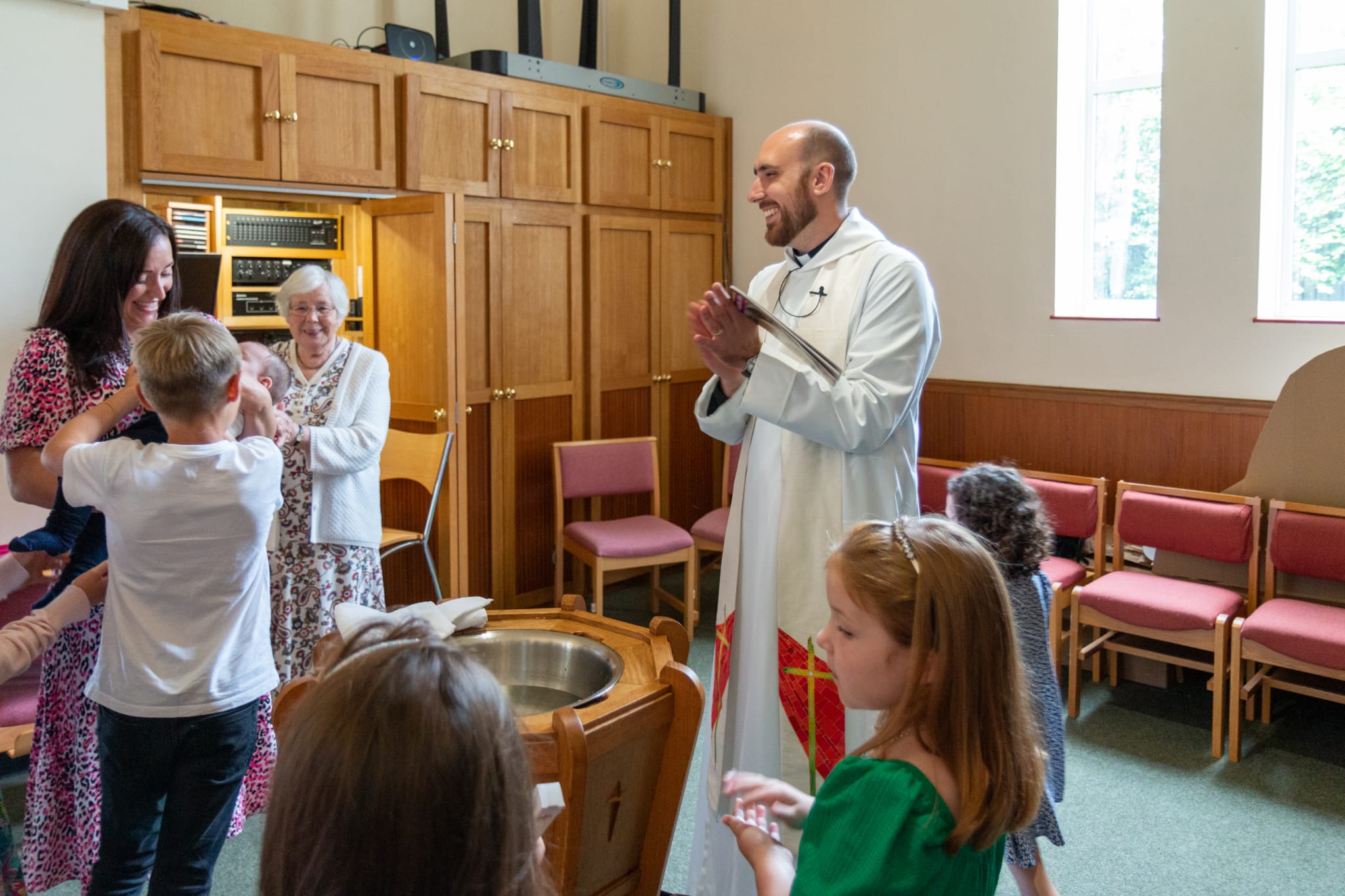 Contact
Contact the Parish
Administrator,
Janice Charlton
on 0191 236 7952
or email
infostaidans@gmail.com
Facebook
Instagram