A warm welcome awaits visitors. Our vision is to be a source of inspiration and compassion for the community.
St Aidan's is an Anglican church, situated in Brunton Park, Gosforth. We affirm that the Church's mission, in obedience with Holy Scripture is to proclaim the unfailing love of God in every generation.
We believe this to be Good News for all people. We hope to be a lively, inclusive and outward looking church serving the community. Worship is a mixture of the traditional and informal with activities for children. Sermons explore the meaning of the Gospel for today. We are particularly concerned to use the church building for the good of the community.
Put to death, therefore, whatever belongs to your earthly nature: sexual immorality, impurity, lust, evil desires and greed, which is idolatry.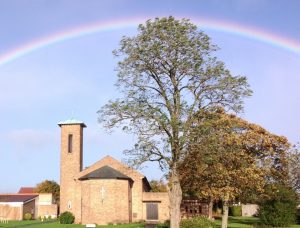 St Aidan's has reopened for public worship –
Sunday Holy Communion at 9.30am.
Important – for everyone's safety – Please read the information on the  Covid-19 page    link
In acordance with –
Government Guideline  masks will be worn.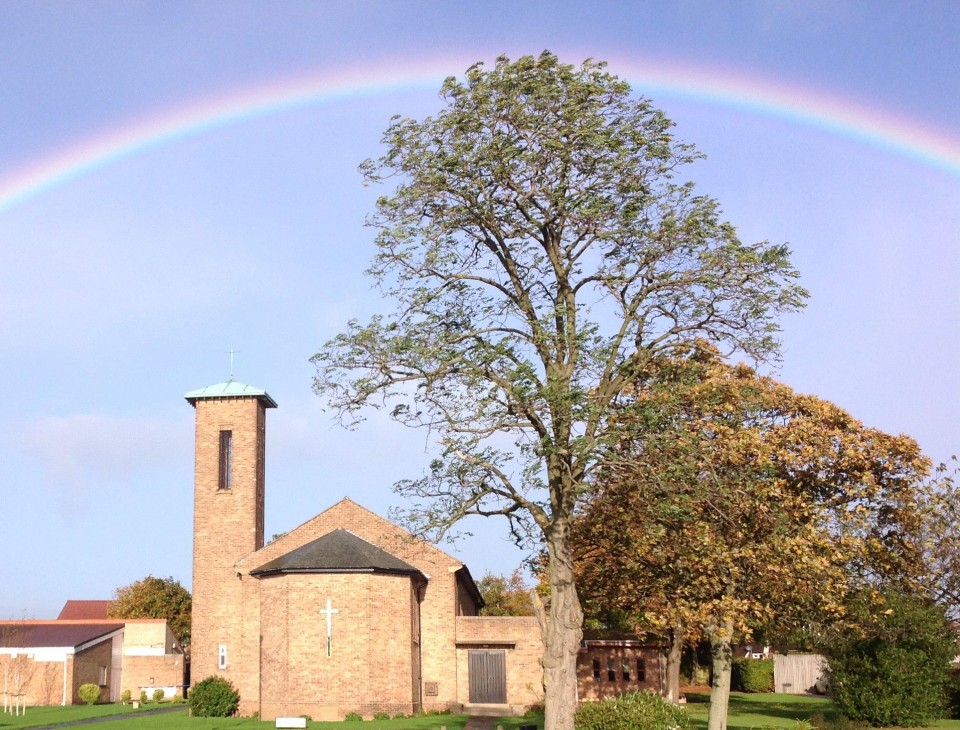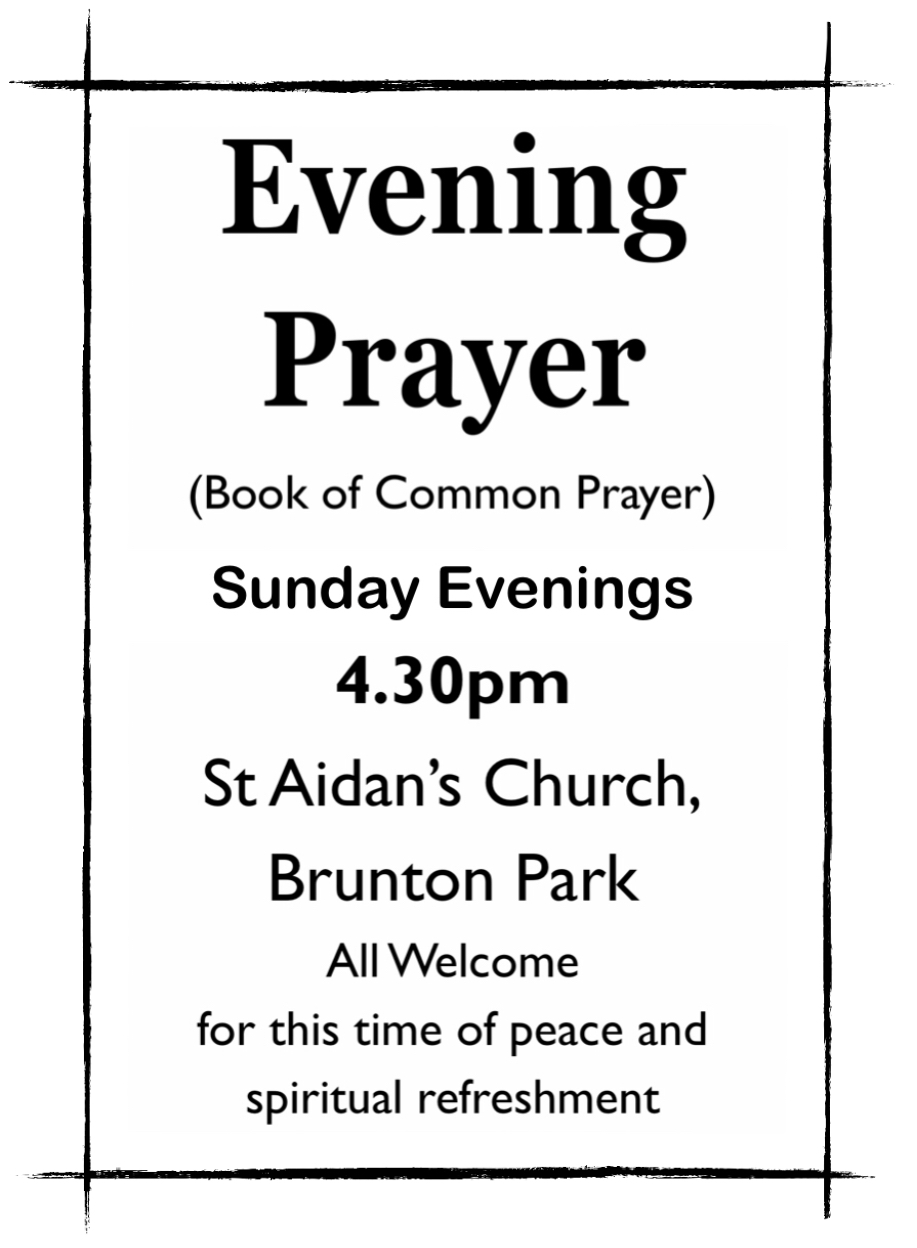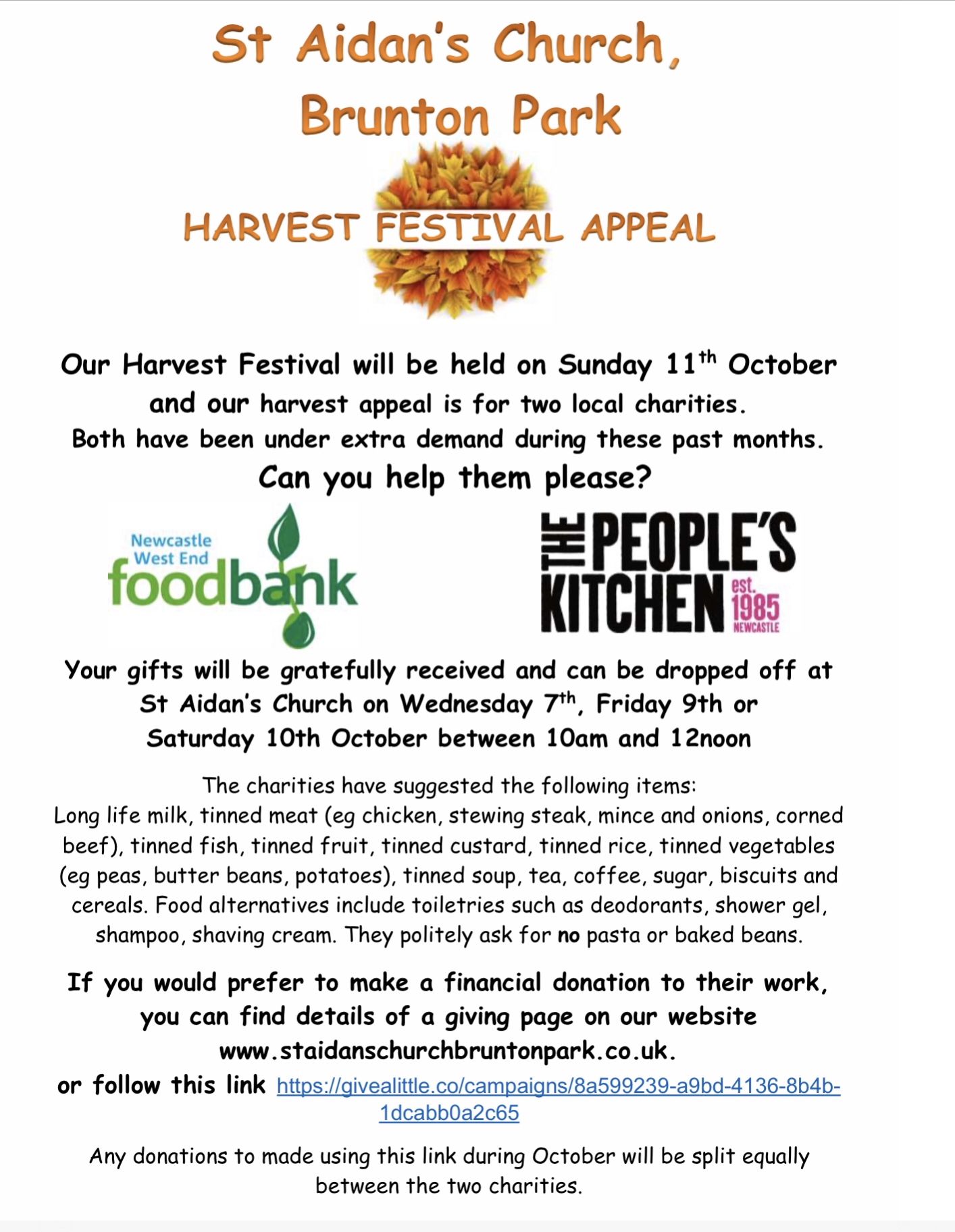 Help us make this
a special event
This year,

more than any other recently 
people are in need of the help

these organisation offer.
Please give donations of
food 
or money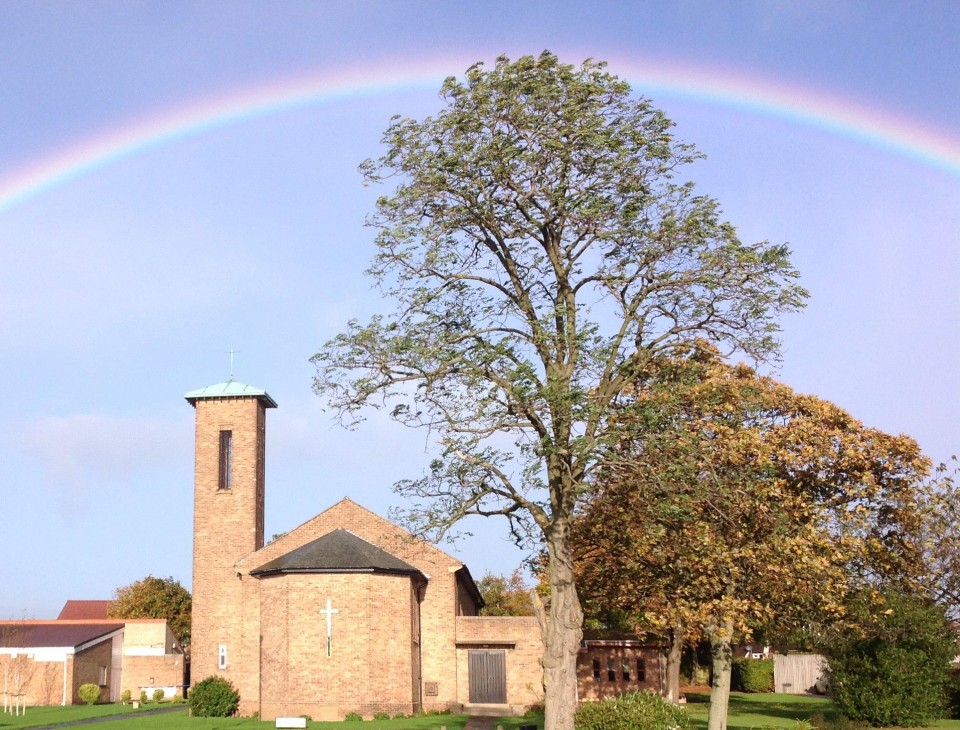 Congratulations to
Sandra & David
Married at St. Aidan's
Saturday 19th September
 (Live Streamed)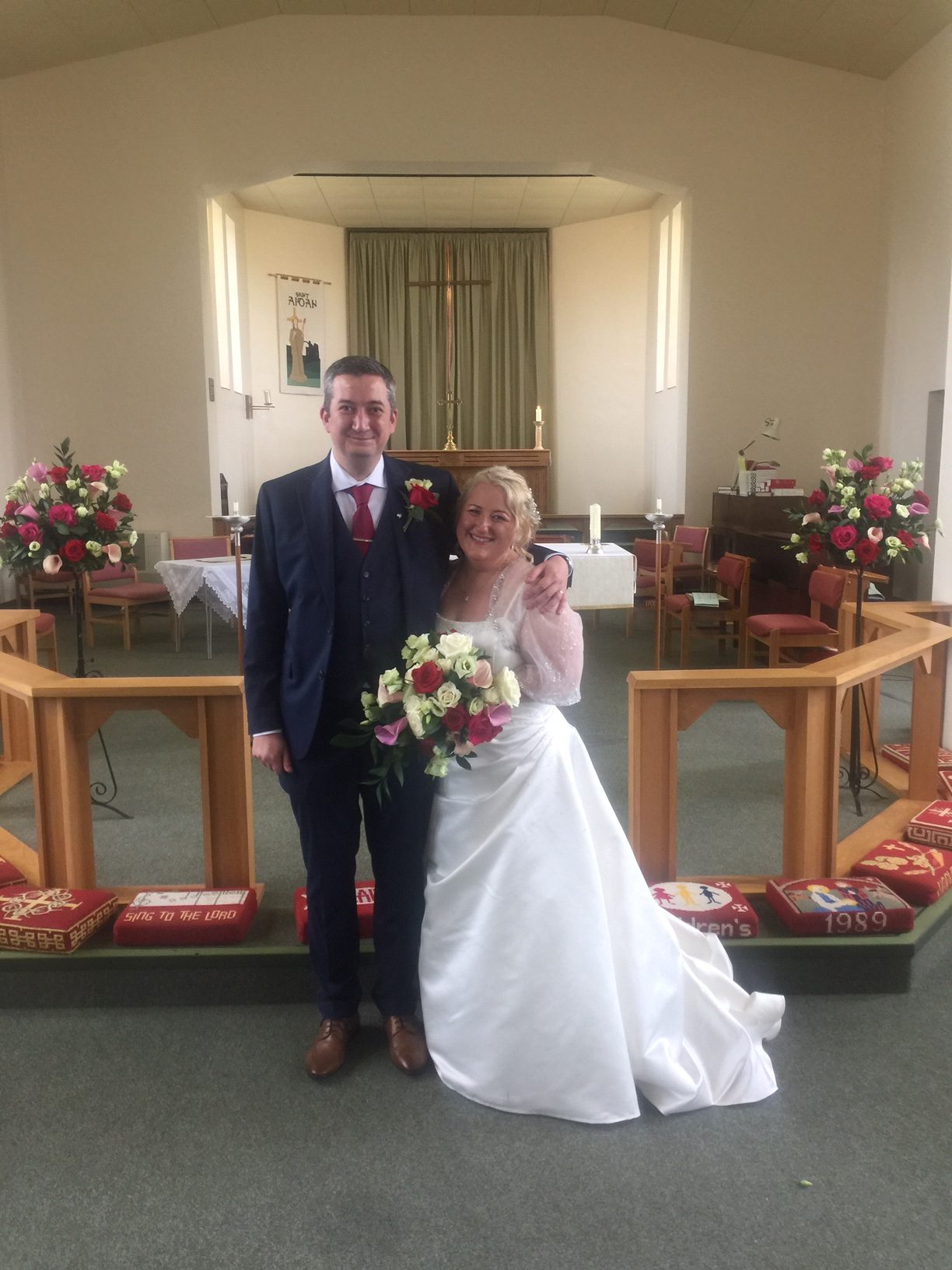 Coffee and Chat
returns on Sunday mornings 
 We will meet via Zoom at 11.15am (giving any church goers time to get home and put the kettle on). 
The Zoom code is  827 3638 8986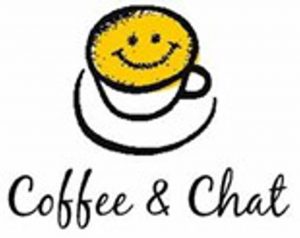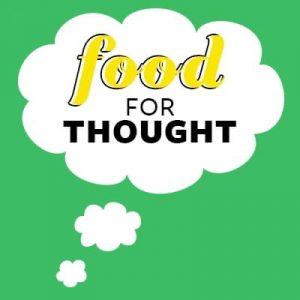 Food for Thought
is returning on Sunday 27th September – 5.00pm
via Zoom 
using code
Meeting
ID: 499 784 569
Passcode: 090566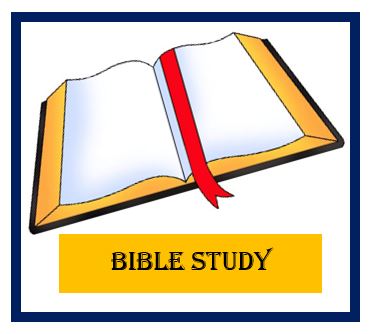 Starting a new series
looking at further  chapters in Mark
 Mondays in September
at  7.30 via zoom
contact ken Newitt for details –
 kmnewitt@outlook.com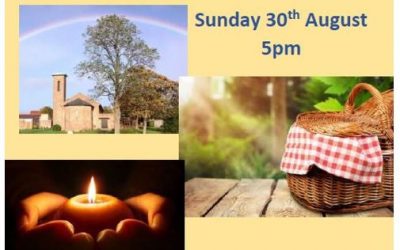 Come and join us for a short service for Saint Aidan's Day.(bring your own refreshments for an indoor picnic afterwards
The Church building may be re-opening but The Church has never been shut
Contact
Contact the Parish
Administrator,
Janice Charlton
on 0191 236 7962
or email
infostaidans@gmail.com
Facebook
Instagram